Hosted By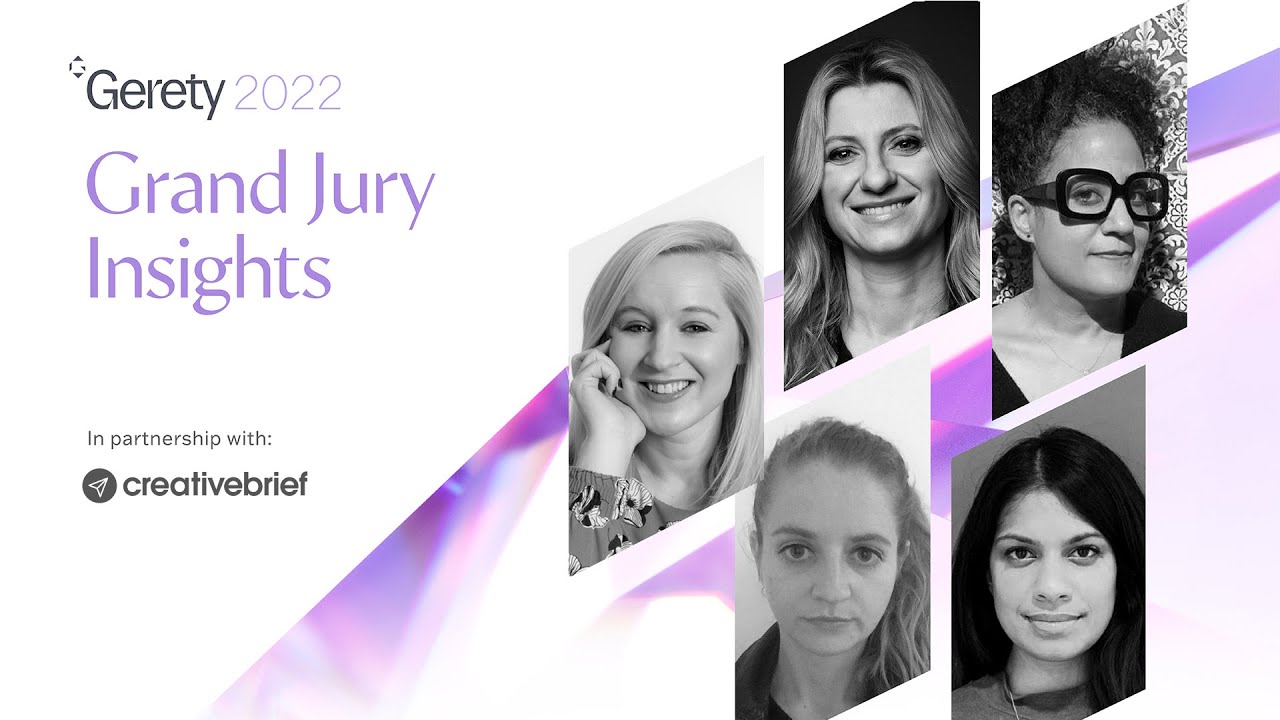 About this event
The Gerety Awards are unique because they redefine the standard to which advertising is held. Named after Frances Gerety, the copywriter who coined the slogan "A diamond is forever", the awards mark the first time that juries have been brought together to select the best in advertising – all advertising, not just advertising made for women – through the female lens.
In this lively discussion join Jury presidents from Essity, Lego and Publicis as they lift the lid on the trends driving award winning work from across the globe. With a mixture of practical advice on the conditions needed to create such genre-defining work in the first place and practical insights from marketing leaders this is a must-watch event.
Speakers
Mikki Brunner
Worldwide ECD
Publicis Conseil, France
Mikki is an international creative director with 20 years of experience crafting and leading 360 campaigns for global brands. A few things she's learned along the way: Co-creation is king, Short-termism kills, Human insight before product insight, Certainty is overrated. Un peu moins de test, un peu plus de testicules.
Dagmara Witek-Kuśmider
CCD / Vice President
Publicis Worldwide Poland / Foundation K.I.D.S. Children Hospitals' innovators Club
Dagmara Witek-Kuśmider is an award-winning Chief Creative Director at Publicis Worldwide Poland. As a graduate of Polish philology at the University of Warsaw and Master of Management at the HCE in Paris and at the Warsaw School of Economics, she perfectly combines creativity with a business perspective. Dagmara is an initiator and vice president for communication of the Foundation K.I.D.S.Children Hospitals Innovators Club, which helps pediatric facilities in the process of transformation into hospitals of the future, thanks to new technologies.
Imali Hettiarachchi
Global Brand Strategy
LEGO Group
Imali is currently fulfilling a childhood dream by working on the Global Brand Strategy for LEGO. Prior to brand-side life, she surrounded herself with the most talented people in Adland at agencies such as BBH, adam&eveDDB and Pablo. Imali has worked across a vast variety of brands and categories which include British Airways, innocent, UN's Project Everyone, McDonald's, The V&A & Barclays.
Tanja Grubner
Global Innovation, Marketing & Communications Director Feminine
ESSITY GmbH
Tanja is a global marketer passionate about growing businesses by building brands with a purpose worthy of being invited into culture. She believes in brand bravery, championing change and creative effectiveness. In her current role at Essity, she redefined the global brand positioning, purpose, brand identity - disrupting the Feminine Care category forever. Taboo breaking campaigns have put the brands Libresse/Bodyform among the top 5 creative brands in the world (WARC 2019, 2020, Cannes 2021).